A.MANO Brooklyn

Rebranding a unique, home decor, retail store.


Role: Lead Designer, Brand Strategy, Brand Identity, Logo Design, Advertising, Website Design, Print Design


FRAME Awards 2022 Honorable Mention and Shortlisted

Interior Design Magazine Best of the Year Awards 2022 Finalist

2023 ICF Interiors Awards Finalist


A.MANO Brooklyn is a home décor shop featuring ceramics by local artists, vintage art and up-cycled fine furniture. In competition with the online market, the shop seeks to redefine the idea of a contemporary retail space and serves as a physical hub for artists, residents and retailers to collaborate and connect.

The interior of the store was being completely redesigned and a new brand identity needed to be created that complemented the interior and eclectic mix of products sold in the store. A tribute to Sergio Mannino's dual heritage, the identity is a fusion of Italian postmodernism and American minimalism—combining various design aesthetics from funky to minimalist to industrial, and drawing inspiration from iconic artists such as Donald Judd, Nathalie Du Pasquier and Ettore Sottsass with a unique, modern flair.

Working in collaboration with the interior design and buildout by Sergio Mannino Studio, I was responsible for the custom logotype design, branding, website and print design.


The logo signature was flexible and designed to be used in four possible configurations.

Developed in collaboration with the interior design of the space, the branding and custom logotype reflect the colors, modernist lines and organic nature of the handmade products and floor tile motifs.

The raw, stained, plywood shelves were inspired by American minimalist artist Donald Judd.

The interior is divided into three different spaces that each have a distinct feel: a main gallery, a coffeeshop and a back gallery that can be used for various purposes. The goal was the create a progressive flow and allow for different customer experiences.

The coffee area features a ceramic "rug" of Mattonelle Margherita tiles by Mutina, designed by iconic Memphis artist Nathalie Du Pasquier.


Environmentally-friendly and sustainable, the white speckled and blue Bermuda glazed bricks by Glen-Gery are installed without lime or glue and can be disassembled without destroying the materials.
Inspired by radical, postmodern, Memphis Milano founder and artist Ettore Sottsass, a brand terrazzo pattern was created to complement the black and white porcelain Florim Italian floor tiles that were used for the floor.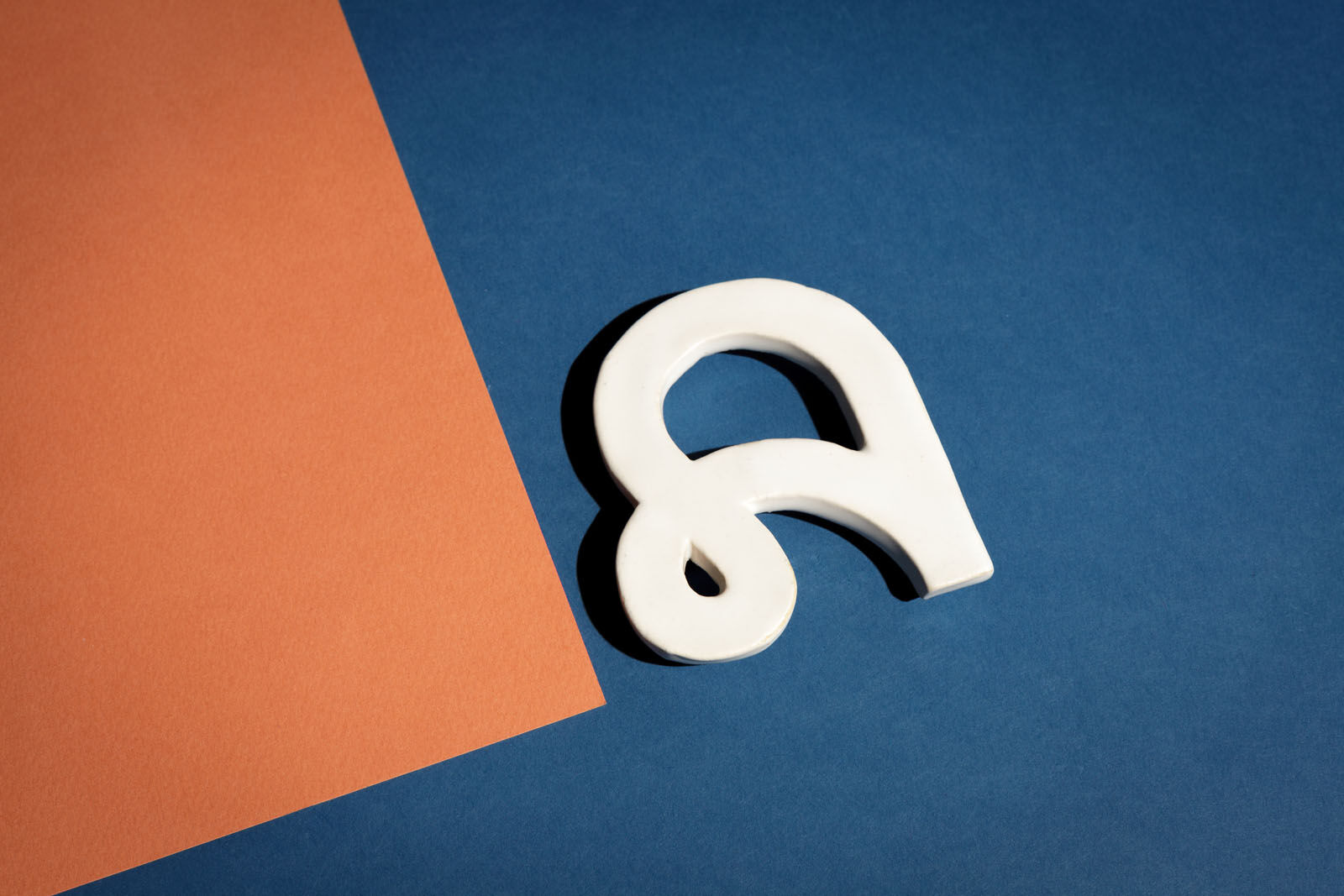 Amano (Italian) = "By Hand"

The muted blue and terracotta color palette evokes feelings of warmth, comfort, and nature.
The shop serves as a physical hub and gathering place for artists, residents and retailers to collaborate and connect.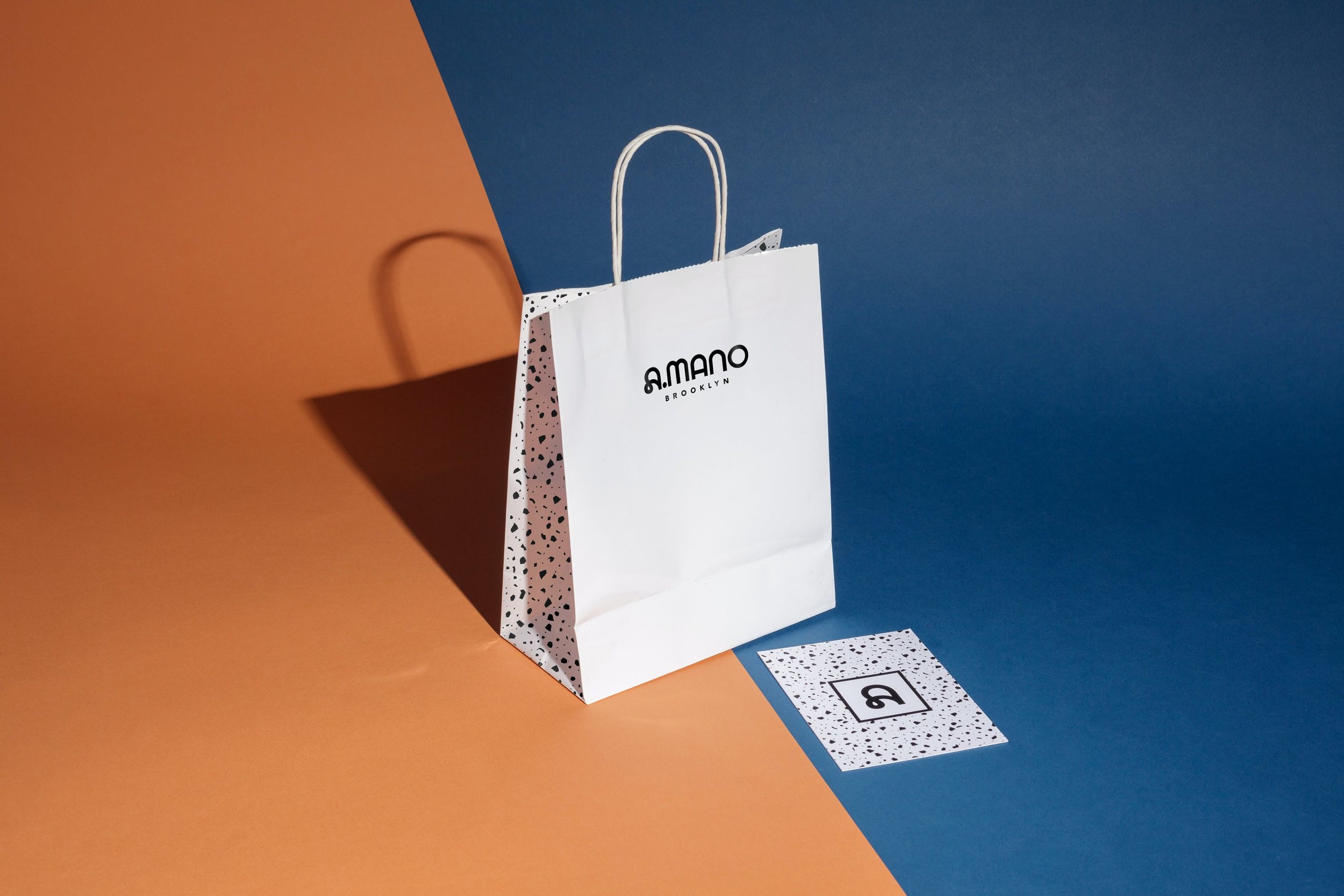 Inspiration & Mood Board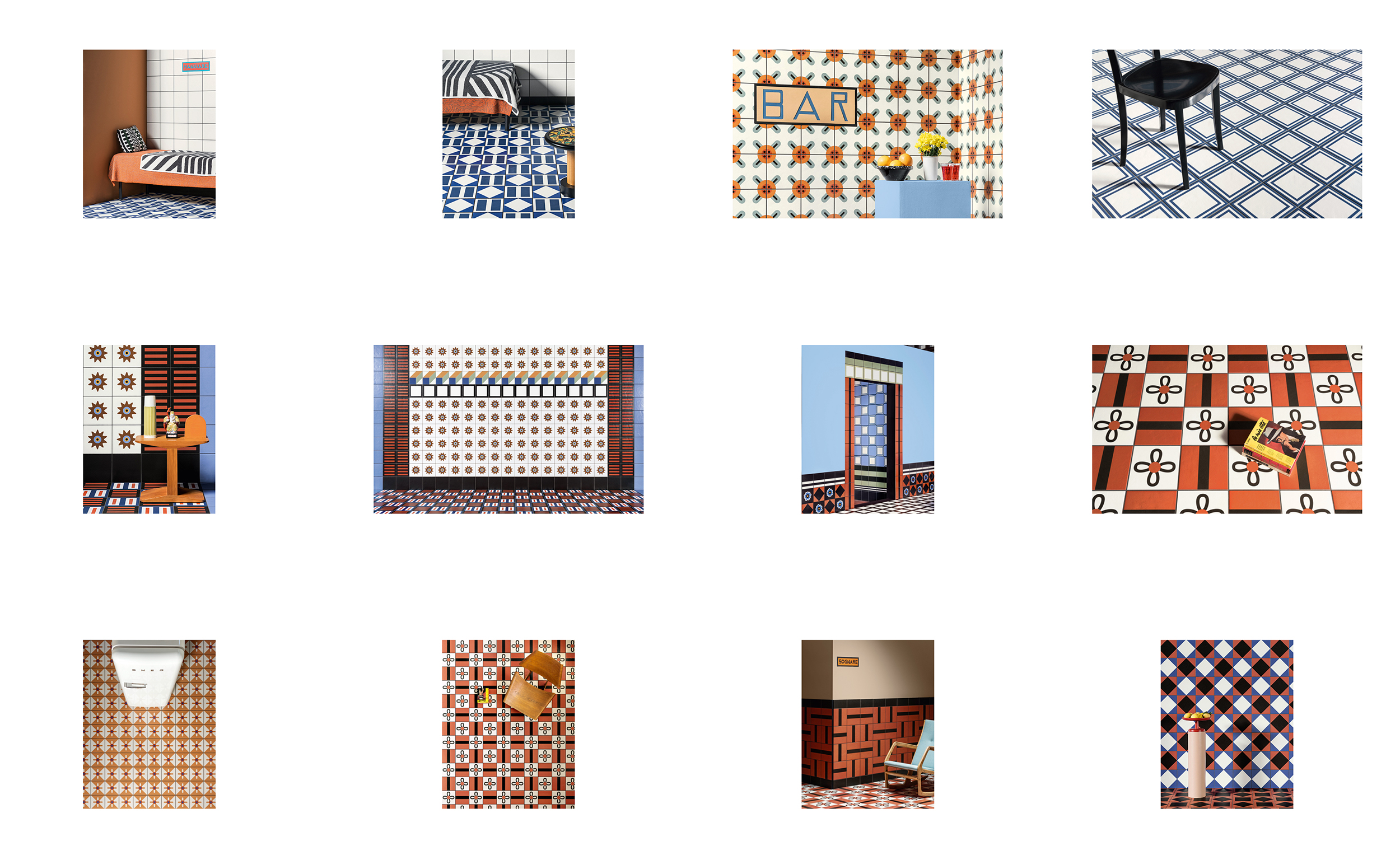 Logo Concepts

Brand Guidelines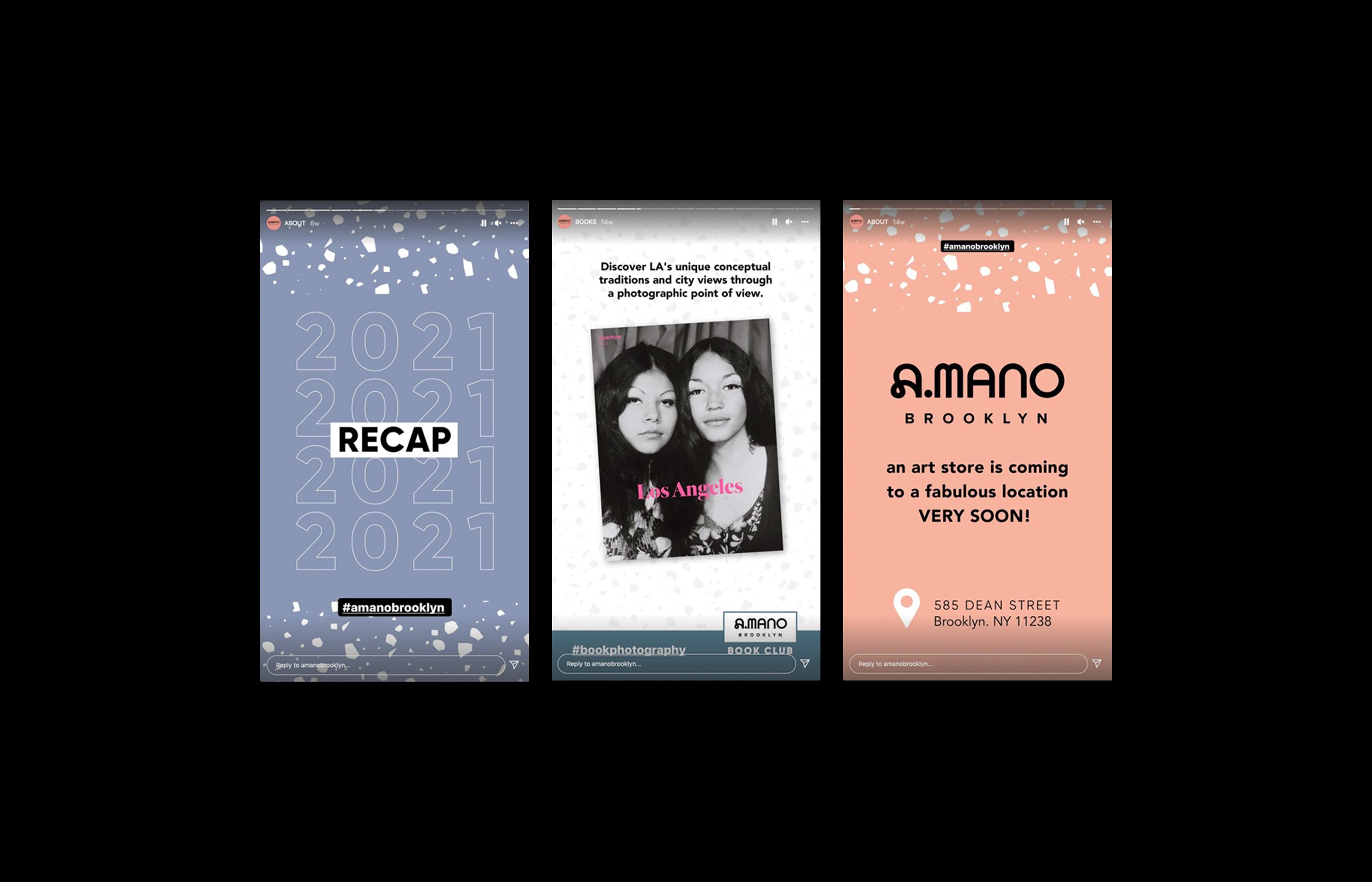 AWARDS & PRESS

FRAME Awards 2022 Honorable Mention

Interior Design Magazine's Best of the Year Awards Finalist

2023 ICFF Interiors Awards Finalist