FASHIONPHILE

Elevating a leader in the ultra-luxury, fashion recommerce space.


Role: Lead Designer, Website Design, App Design, Email Design, Digital Design, Decks, Content Creation, Branding, Advertising, Campaigns, Logo Design, Illustration, Package Design, Publication Design, Newsletter Design, Signage, Environmental Design, Curation, Apparel Design, Print Design
FASHIONPHILE is a re-commerce brand for ultra-luxury, designer handbags and accessories. The elevated and contemporary design direction was targeted towards an affluent, millennial, urban-based, mostly-female demographic with a love for fashion and shopping.

Working in collaboration with the CEO, Creative Director, Art Director, Digital Designer, marketing team, photographers, printers, developers, and cross-departmentally across a company of 300+ employees, the main challenge was to use a systems thinking approach to identify areas of the brand that could be improved, unified and redesigned.

Key achievements included leading the design for the company website, career site and brand app, and lead design for the corporate partnership launch with Neiman Marcus and the opening of the 60k square foot Chelsea showroom and authentication center in New York City.


Website Design

Digital Design: Graphics, Emails, Ads, Social

RESULTS:

400% increase in YoY e-commerce revenue.

350% increase in CTR and conversion rates.

220% increase in overall website traffic.
—
Digital Newsletter
Logos, Iconography and Illustration

Print Design

Brand Guidelines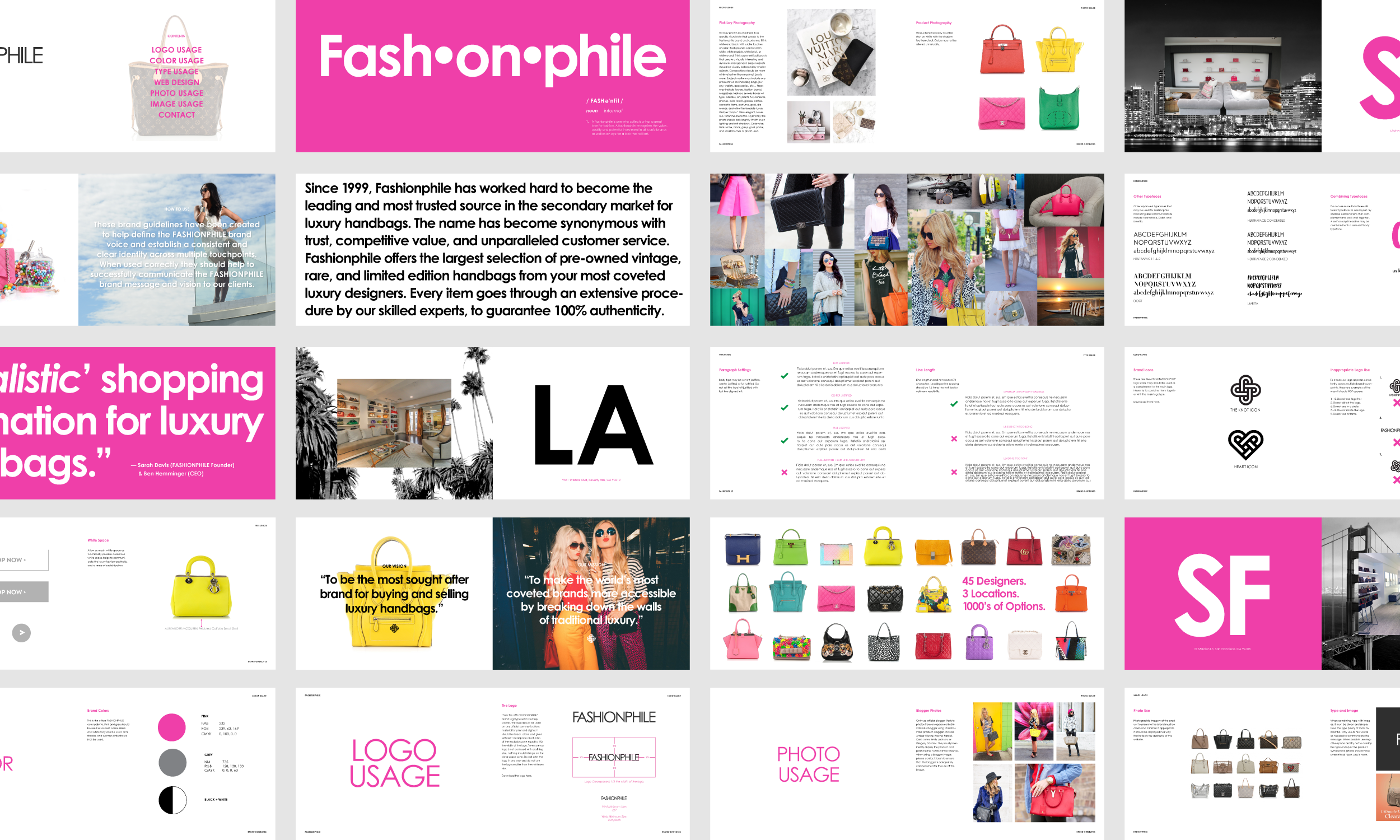 OOH Advertising
Environmental Graphics & Signage

Publication Design & Lookbooks