GUESS Modern

Creating a custom typeface for a L.A. fashion icon.
Role: Lead Designer, Brand Strategy, Typeface Design

I was commissioned by L.A. fashion brand GUESS to design a custom typeface in five weights that could be used for their global, digital, and in-store, ad campaigns.

The challenge was to create something unique that also reflected their core brand values of young, sexy, and timeless. Based off their existing website typeface Futura, the triangular motif of the iconic GUESS logo was appropriated in the terminals of the letterforms while still maintaining the integrity of the original design. Each letter was drawn in Illustrator and rendered using FontLab. The typeface premiered internationally in retail stores and on their website as part of their 2015 "Hello Spring" global advertising campaign featuring Gigi Hadid.
The triangular motif of the GUESS brand mark was appropriated in the terminals of the letterforms.
Subtle but noticeable changes allowed for maximum usability at both large and small sizes.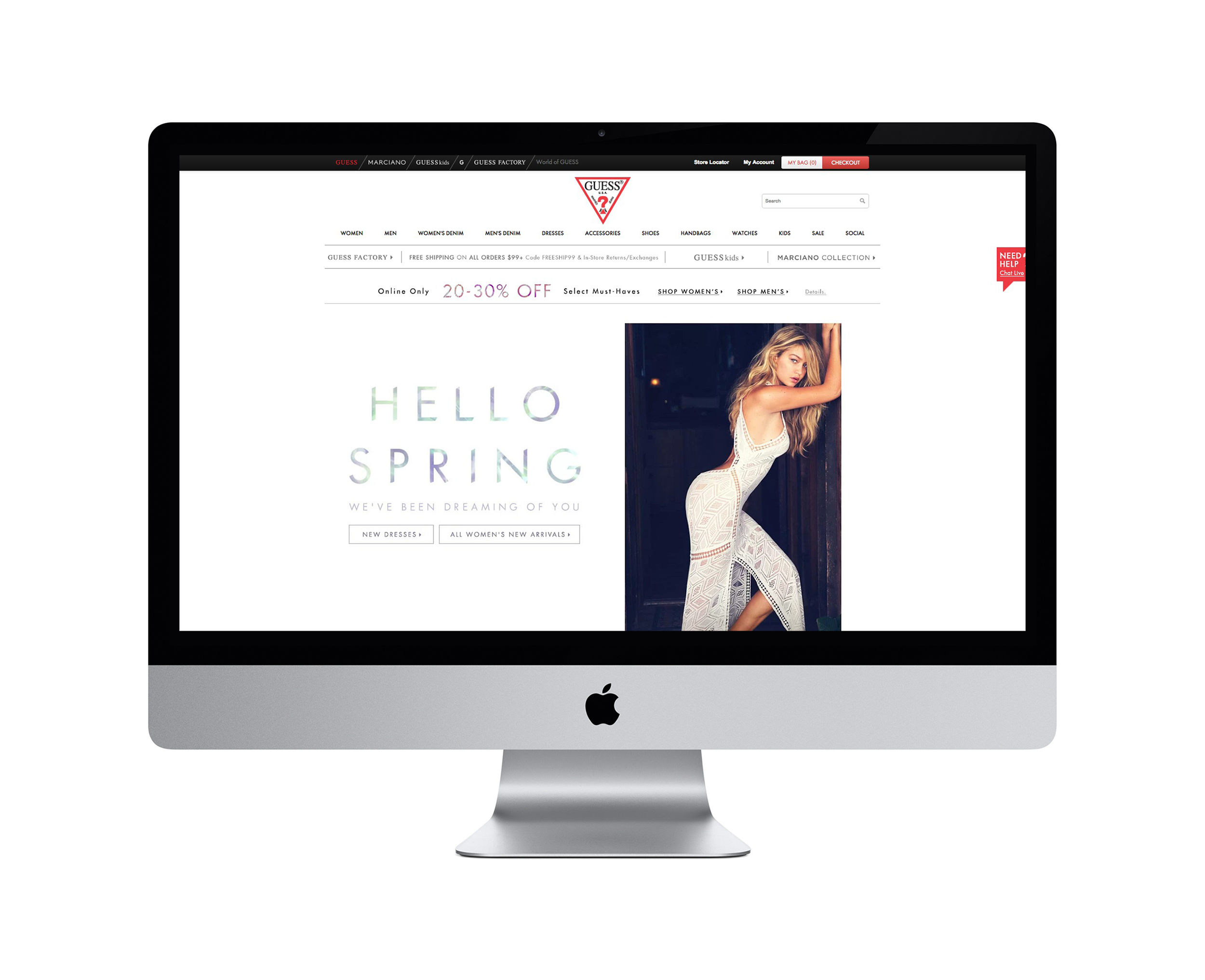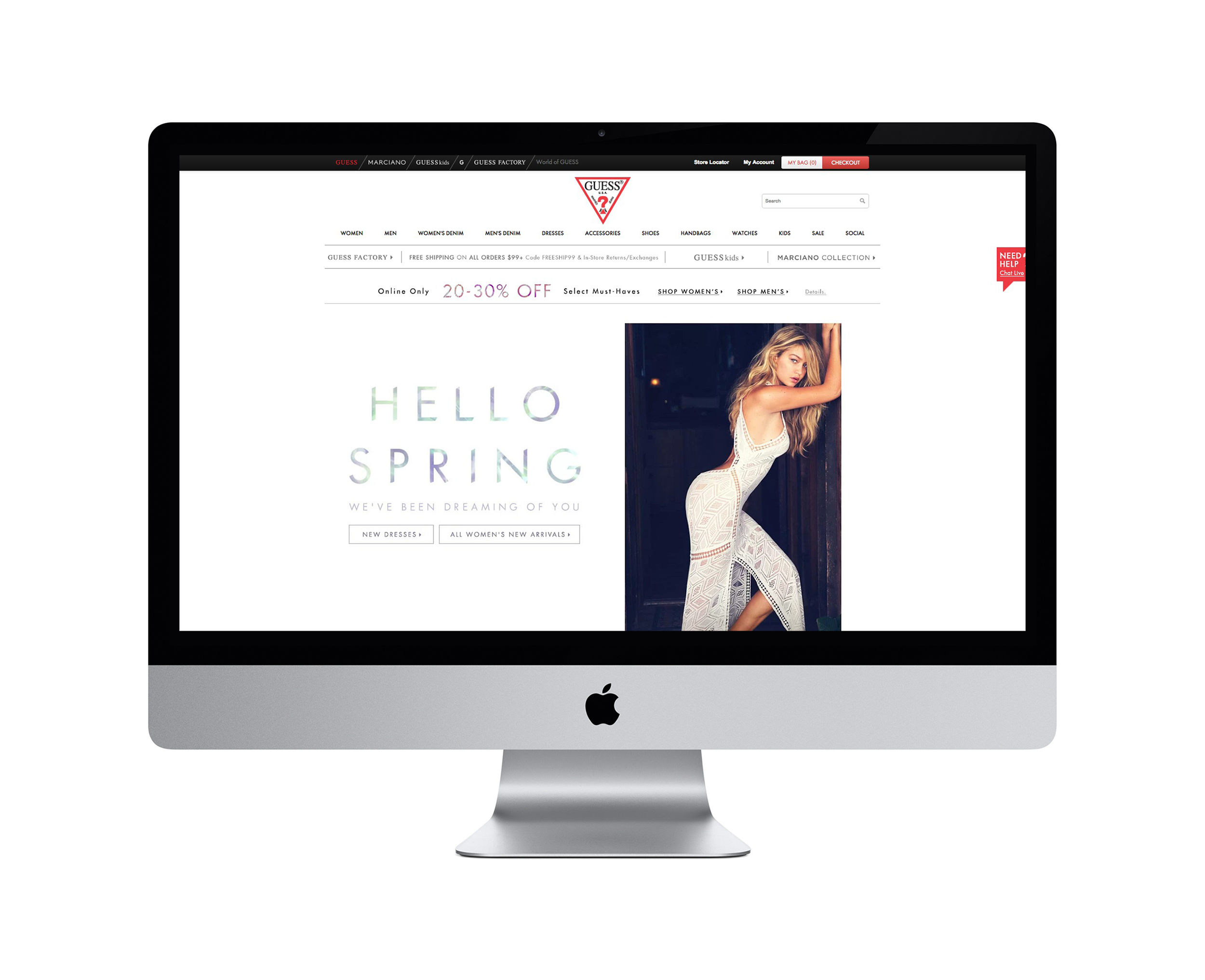 OOH ADVERTISING